More and more people in the world work remotely without leaving their homes. For high-quality work, a quiet room and a calm atmosphere are required, but not always a separate room can become a study, especially if there are small children in the house. Is it possible to equip your own mini-office in the yard or in the garden, away from the kitchen, children and the hustle and bustle? An office in the garden may seem like an unusual idea, but in fact it is a trend that has been rapidly gaining popularity in recent years. Alison Mansell, known as Shed Guru London, is a consultant who advises people in UK on how to achieve the perfect design of their garden offices and other outdoor spaces.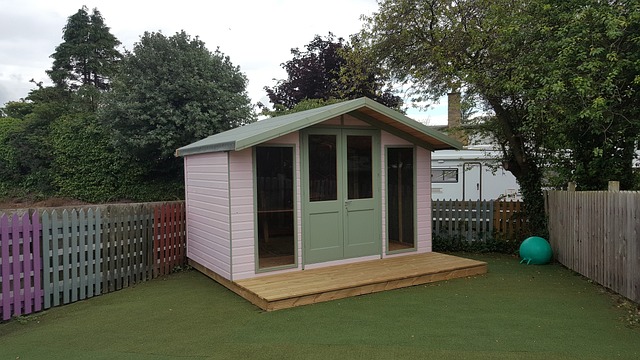 "The delight of being in a room with a garden is that you can simply open the door and go outside," says Alison. "This is the advantage of being able to leave your home and … to make this division between work and leisure".
You can build an office in the back yard from scratch, or you can purchase a ready-made block. At the same time, it should be understood that a small architectural form — namely, garden offices belong to the category that should be in harmony with the general style of the design and the architecture of the house. However, among the ready-made projects, the choice is so wide that it allows you to find an option for every taste.
Technically, the process looks like this: the finished structure is placed on the selected place. Electrical cables are laid from the house, if necessary, water and sewer pipes. Heating is provided by electricity, but at the same time the office itself is sufficiently insulated in order to ensure the possibility of year-round work. When you are constructing your own garden room or office, you can choose the features and additional preferences you need, such as special wood paneling or double doors. Some gardeners use timber framed for construction.
There is a wide variety of options such as "air conditioning, underfloor heating, automatic blinds, double doors, large sliding doors, large French doors, partitions, various laminate flooring options" and much more.
The garden office provides an opportunity for creative work, where garden landscapes act as a source of inspiration. One more advantage is that a permit for the construction of a garden office does not need to be issued – the small size of the structure will save you from going through the authorities.